African Travel Blogger You should Know
---
Guides, local knowledge, and amazing photography. Travel-inspo, at your fingertips, with these 5 travel bloggers you should know from Africa.
Omo and Eulanda


Omo and Eulanda are an award-winning blogger couple who discuss travel, food and lifestyle at Hey! Dip Your Toes In (HDYTI). From Lagos, Nigeria, Omo is an IT risk manager by day, while Eulanda is his better half from Denver, Colorado who lives and breathes content creation throughout the day, running campaigns for brands as well as HDYTI.
Now living in London, they both share their love for food and an enriched life while globe trotting on adventurous trips, dipping their toes in one country after another, while taking in the cultural experiences each has to offer.



Asiyami Gold


Asiyami Gold is a Nigerian-born art director and visual artist based in Atlanta. She started blogging in 2010 as a way to document her life and capture her evolution on her self-titled blog, Asiyami Gold. Eight years on, she's built a recognisable personal brand and has become one of the most sought-after bloggers working with reputable brands like Gap, Vogue, J.Crew and Pantene, among others.
She sees blogging on her website, as well as her expertly-curated Instagram feed, as a means of storytelling, captivating her audience with her evocative images and thoughtful captions. Although based in America, Gold is forever on the move.



Lola Akinmade


Lola Akinmade is an award-winning photographer, journalist and travel writer. Born and raised in Nigeria, she later went on to study Information Systems at the University of Maryland, USA but is now based in Stockholm, Sweden.
Her work has been featured in National Geographic, BBC, CNN, The Guardian, Travel + Leisure, Slate, Travel Channel, Lonely Planet, Fodor's, several in-flight magazines, and New York Times online among others. In addition, she is a founding member of the Nordic Travel Bloggers collective, which brings together top professional travel influencers and storytellers in the Nordic countries of Sweden, Finland, Norway, Denmark, and Iceland.



Jubril Agoro


Jubril Agoro is a world traveller and digital marketing extraordinaire who makes working while on the road seem as sweet as sipping a pina colada while getting a thai massage on the beach.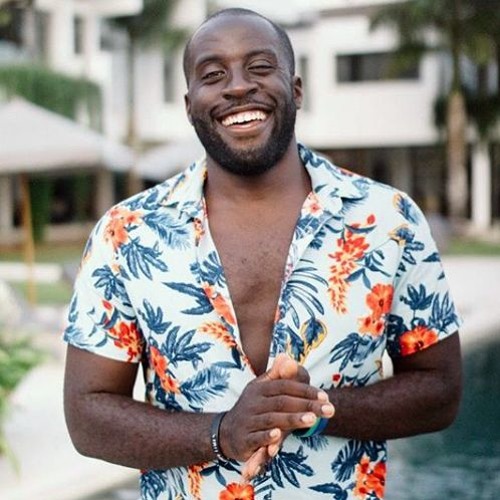 Agoro is of Nigerian descent, born in the UK and raised in the USA. In 2016, he founded Passport Heavy, a travel platform used to deliver original content on destinations all over the world. He says the mission of Passport Heavy is to "educate through travel and to influence a new narrative in media, so as to break down old views allowing people to experience the world differently and truly."



Silvia Njoki


Silvia Njoki is a respected Kenyan fashion stylist and travel and lifestyle blogger based in Kenya. Her self-titled blog initially started as a creative outlet for her DIY creations, but soon evolved into what it is today.
She studied fashion styling at University of the Arts London, Central Saint Martin, UK and Nuova Accademia di Belle Arti Milano, Italy. And continues to travel around the world and attend fashion shows in London, Mauritius, Rwanda, Nigeria and Tanzania.


She's a self acclaimed 'stamp collector' with an Instagram feed dedicated to all of her travel pursuits that will be sure to leave you wanting more.


Culture Trip
-JP
Article Tags