Africa's Cause Must Triumph (Book Review)
---
As a young boy growing up in the Hershel district on the Lesotho border, A.P Mda listened attentively to his grandmother as she related stories of how their family trekked from their original home in the Qumbu region of Transkei to where Mda was born in Hershel. These were tales of land dispossession. The Cape parliament was further entrenching their colonial policies, forcing the indigenous people to get rid of their arms. The indigenous peoples refused to heed this call, which led to the killing of a hated colonial magistrate by chief Mhlontlo of the Mpondomise, Mda's clan. After this killing, the chief and his followers fled to seek refuge under Chief Moorosi of the Baphuthi in Lesotho.


Later in his life, Mda would grapple with the gravitas of these events as colonial machinations which had begun their nefarious will to violently defraud the indigenous of their land in 1652. In 1955, as one of the leading thinkers in the Africanist faction of the ANC and in a critique of the 1955 Freedom Charter and its followers, Mda would give an exposition of the logic behind the ideology of African Nationalism, the only just solution to colonial dispossession:


"South Africa belongs to all who live in it by right and not by might. Scientific investigation and historical research have revealed that Africans originate in Africa. The non-Africans who stay in Africa do not originate in Africa; they originate elsewhere. The non-Africans came to Africa from across the seas. Because of their military superiority, they conquered the peoples of Africa and stole their lands and stocks. Africans are the true and rightful owners of Africa. Africa belongs to Africans, hence 'Africa for Africans'".
The above is but a scant reference to a body of work rich with much-needed information on probably one of the most advanced South African political theorists we barely even know. After collaborative work on another understudied political figure in the book 'Freedom In Our Lifetime: The Collected Writings of Anton Muziwakhe Lembede', Historians Luyanda ka Msumza and Professor Robert Edgar have recently published another one of their joint efforts, 'Africa's Cause Must Triumph: The Collected Writings of AP Mda'.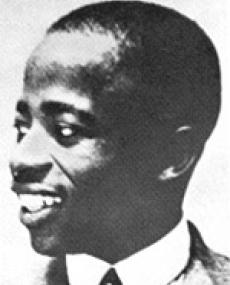 This book of about 374 pages (excluding Acknowledgements and Reference sections) gives an insightful look into the political context in which Mda lived. It is separated into three parts, the first being 'The Life of A.P Mda', which is a biographical account of the man. Part 2 consists of Mda's collected writings, 98 of them as selected by the authors. Through these writings, a unique record of his evolution as a thinker is presented, even how the 1936 Hertzog Bills would precipitate a wave of new consciousness not only for Mda but his contemporaries in the political scene as well. Lastly, there's Part Three: Reflections on The Legacy of A.P Mda.


Because Mda was part of a class of political figures who would become iconic leaders of the struggle in South Africa, his biography reads like a myth as he not only rubbed shoulders but led the likes of Anton Lembede, Walter Sisulu, Nelson Mandela and Robert Sobukwe. In 1944, he would form part of a group of young leaders who founded the Congress Youth League (ANCYL). He became its president for two years after his close ally and first Youth League president, Anton Lembede, passed away in 1947. The account trails his life into his retreat from national politics after he drafted the 1949 Program of Action for the CYL, and his involvement as a self-styled "backroom boy" through important markers in South Africa's political history, such as the 1955 Kliptown charter and the Africanist Movement's breakaway from the ANC to form the Pan Africanist Congress (PAC) of Azania in 1959, the 1960 Sharpeville/Langa Massacre and into his exile in Lesotho.


This book comes at a time when South African citizens are about to face the 6th democratic elections and are called on to make a sober choice expressed by the X on the ballot paper. This book, more than being something of a golden chalice for those interested in the history of politics in SA, can aid much-needed sobriety by illuminating the formative years of some of the historical political movements and their successors in ideology in South Africa.

-JP
Article Tags