Dear Oscar,
Pardon me for departing from the norm of addressing you either by your clan name 'Diya' or title "MEC" or for that matter 'Sihlalo'. It is no sign of disrespect. In normal times, I would address you like that. But these are no ordinary times for the land of my forefathers. The Eastern Cape Province – which has stagnated and regressed over the years – needs clean oxygen and resuscitation.
A lot, I'm led to believe, rests on your shoulders. Unlike many, I will not fall into the trap of thinking you carry a magic stick that will wave all the problems of the Eastern Cape away – but in you, many see someone who can take the province out of the political and economic intensive care unit.
In addressing the Methodist church on the eve of the passing of our Isithwalandwe Nelson Mandela in 2013, former President Thabo Mbeki spoke at length about the quality of leadership required to take South Africa from what he earlier called "directionless and unguided national drift."
Mbeki, in uncharacteristic animated demeanor and using his hands to illustrate either his exasperation or to drive a point, harped on the fact that South Africa had fallen short of the important task of grooming leaders that will respond to the challenges today and who, in turn, will be able to give guidance and create a better life for all.
What President Mbeki didn't say was that – even if unwittingly – he had also contributed to the challenge we were facing because, while preoccupied with the York of governance, he took his eye off the project of developing leaders who will inspire and work.
Over a year ago, the Eastern Cape was swept-up in the euphoria of your elections. At last at the helm, we had a young person who, because of his perceived closeness to the ground, would stir the ship in another direction.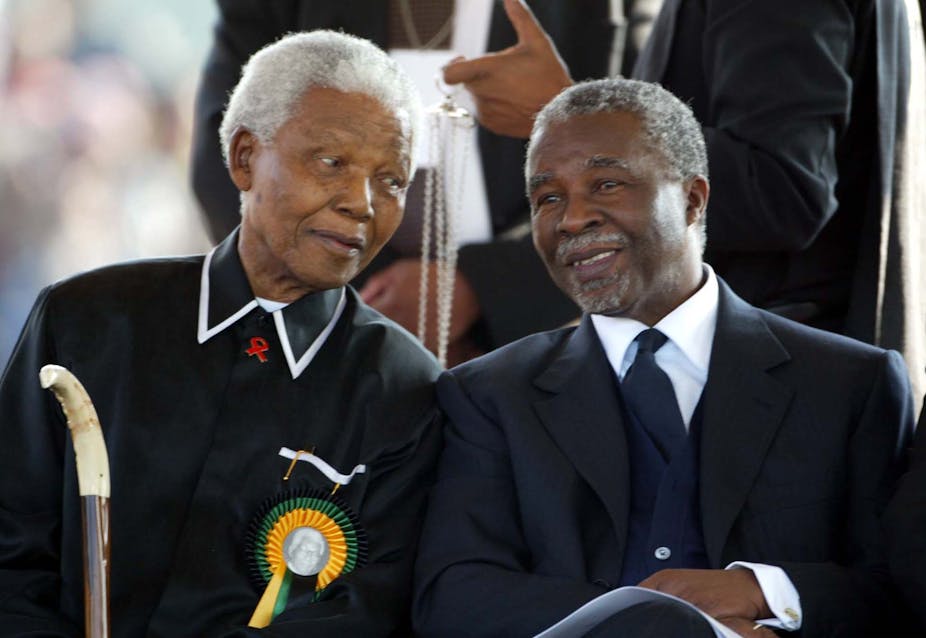 This optimism reached us who reside outside the borders of the province but whose umbilical cords are buried in the fertile land of ePhondweni. By your election, many felt that there was a response to the question of 'quality of leadership needed' to respond to the challenges, however, you inherit many problems.
The healthcare system is in a mess (don't believe the spin your department of health gives you – if you don't believe me, just drive to Butterworth Hospital or Nqamakwe clinic and Cofimvaba Hospital and see for yourself). The education system is ailing (yes – there was backslapping in January over what many called an improvement, but we are second last).
You inherit a province whose economy in the rural areas is now 90% dependent on social grants. You inherit a province where the government is a primary employer (this should not be the case – we need a government that spends money on services and infrastructural projects not a public sector salary bill).
You inherit a province that is falling far behind in attracting tourism. The tourism industry in the Eastern Cape needs a new strategy – not just a document – but a new path that must be walked in order to find our place in the map of global competitiveness, however, you inherit a province that has disinvested in infrastructure.
At a recent event organised by the Black Management Forum – which Vuyani Jarana and I gate crashed – BMF President Andile Nomlala made some valuable points:
He said: "We must invest in infrastructure or else we will continue with this unabated consumption."
In sports, you will find a province which despite many brave efforts by administrators and amateur club owners, is home to failing sport organisations from rugby, cricket, football, to mention a few. If you do not believe me, visit the offices of the Border Bulldogs, or take a small drive to Border cricket and ask, besides Makhaya Ntini, Mfuneko Ngam, and Mark Boucher, when last, we produce a player that contributed to the success of the Proteas. The Southern Kings are now playing in front of empty stadium rejected by the people they are supposed to serve. I can go on and on.
Sadly, for you, you also inherit a lot of people who will be telling you what you want to hear and not what you need to hear. However, we have trust that you will resist the seductive temptation to only have 'yes-men' and 'yes-women' within earshot.
The solutions for the Eastern Cape will largely come from the people of the Eastern Cape. We must reject this notion that we are not capable of coming up with solutions for our problems and our over-reliance in outsourcing intellectual property.
You, Oscar, also inherit a passive black middle class – that has become complacent and to some degree complicit in our province's mess. You find young people whose zeal is deflated by – at times – older people who block ideas and resist change.
Back at the BMF gathering, I gatecrashed and heard Nomlala correctly add that: